Entering Progress Report Grades and Comments in Aspen is very similar to updating post columns and posting grades for the end of a term, so the procedure should look familiar to you if you have posted grades in Aspen.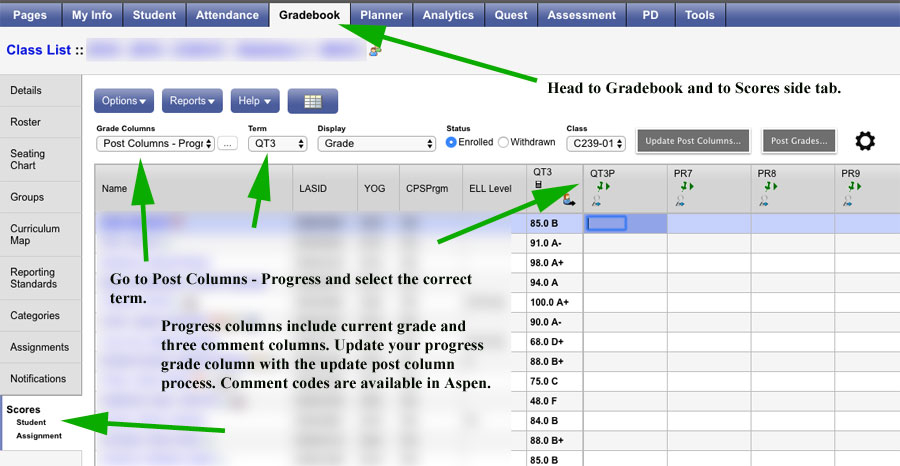 Go to the Scores area of a class and select "Post Columns – Progress" from the Grade Columns pick list and make sure that the correct term is selected in the term pick list.
Update the current QT Progress Report grade column with your students' current averages as follows:
Click on the Update Post Columns button.
When the Update Post Columns wizard opens, set Grade Term to the current term, and Grades to update to Progress grades for all students. Click the Next button at the bottom of the window. Make sure you do not set Grades to update to Term grades for all students when posting Progress Reports.
Once your QTxP (current quarter progress report grade) and PR (progress report comments) columns are updated, you can post them all with the Post Grades button. Simply follow the wizard to be sure that you are dealing with the proper quarter and that you are updating and posting progress (rather than term) grades to the transcript.
As always, if you have any questions, contact your mentor, your department lead teacher, or the Director of School Data for assistance.